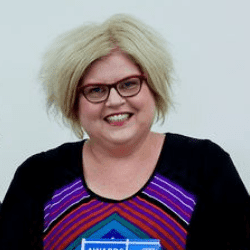 Dr Louise Page is a consultant obstetrician and gynaecologist at the West Middlesex University Hospital, and an honorary senior lecturer at Imperial College, London. She has a special interest in pregnancy in women with underlying medical conditions.
Dr Louise Page aims to support women with their choices for labour and delivery and promotes normality wherever possible. She has an academic interest in Patient Safety working to create safe systems of care within maternity services.
We are delighted to have Dr Louise Page join us as a guest speaker at our Level 5 Maternity Nurse Training next month. There are still a couple of spaces up for grabs on this course for experienced baby care specialists – see course page for more details.
0:00 What made you want to become an obstetrician?
I love that it is the perfect mix of medicine and surgery. I enjoy the practical aspects on the labour ward and in the operating theatre, and this is balanced with looking after women with medical complications during their pregnancy in the antenatal clinic. No two days are the same.
0:12 What do you love most about your job?
Seeing families created.
0:18 What particularly interests you about pregnancy involving underlying medical conditions?
By optimising women's health before and during pregnancy we really can improve outcomes for both mother and baby. The transgenerational aspect of this is so important.
0:30 You're an honorary senior lecturer at Imperial College London – what do you like most about teaching?
Enthusing the next generation about the speciality. It was as a medical student that I knew I wanted to be an obstetrician inspired by my teachers – continuing that cycle is very rewarding.
0:42 What is the most challenging part of your job? 
The unsociable hours of childbirth!
0:50 One piece of advice for a postnatal maternity nurse?
How important it is to give mothers the confidence to ask for help.