There is an increasing demand for male nannies. According to the Nannytax survey in 2011 provided by agencies, 60% of their clients wanted to have a manny; most of these clients are single mothers, gay couples and families with boys who want to have a male figure for their children.
We have interviewed Alexander Mugnaioni, an actor and also a manny about his idea of a manny and his own experiences being a manny.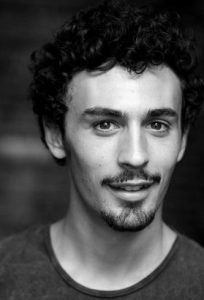 There seems to be an increasing need for mannies. Why do you think that is?
That's a good question. I think that it's down to the fact that the stigma behind a man looking after children is declining. With many more stay at home dads and house husbands I think it's no longer a job reserved for women. Maybe it could also be down to the fact that there are more single mothers, meaning that they are looking for some sort of male figure in their child's life.
What made you want to be a manny?
I was looking for something new. It was a series of coincidences that got me into it really. I babysat for a friend of a friend and really enjoyed it, so I took a punt and asked if the mother knew anyone who was looking for a manny. She said yes, and I quit my job the next day, and within a month I was looking after three different kids. Demand is high for mannies. I also wanted to be doing something that I enjoyed and felt worthwhile. It is also great practice for when I want to be a dad.
What are the benefits of having a manny?
I don't think that there is a huge difference between having a Manny and a Nanny. It's difficult not to sound sexist when answering this question, but  I've heard before that the father's natural role when bringing up a child is to encourage a lack of fear of the world, encouraging them to explore. I think that maybe a manny is not as scared of getting physical with the kids, throwing them around, putting them on their shoulders, that kind of thing which teaches the children how to take risks and how to deal with fear.
Tell us a bit about you and your background?
I am an actor and I trained at Drama School on the Actor Musicianship course. I also play the piano and guitar. I've always been an artist rather than an academic.
What does a typical day look like for you as a manny?
Pick the children up from school, feed and play with them. I also do something creative with them, I never watch TV with them or play games with them usually The decision is down to the parents and the chil's too, but I usually try to avoid anything with a screen. Paints, music, paper and drawing are what I try to get them doing rather than sitting in front of a TV!
What next?
I find being a Manny rewarding and fun and couldn't really think of a better sideline to my acting. Having Mannied and looked after kids I have started to consider teaching, but I don't think I'm there yet. Juggling acting and mannying is enough for me at the moment.